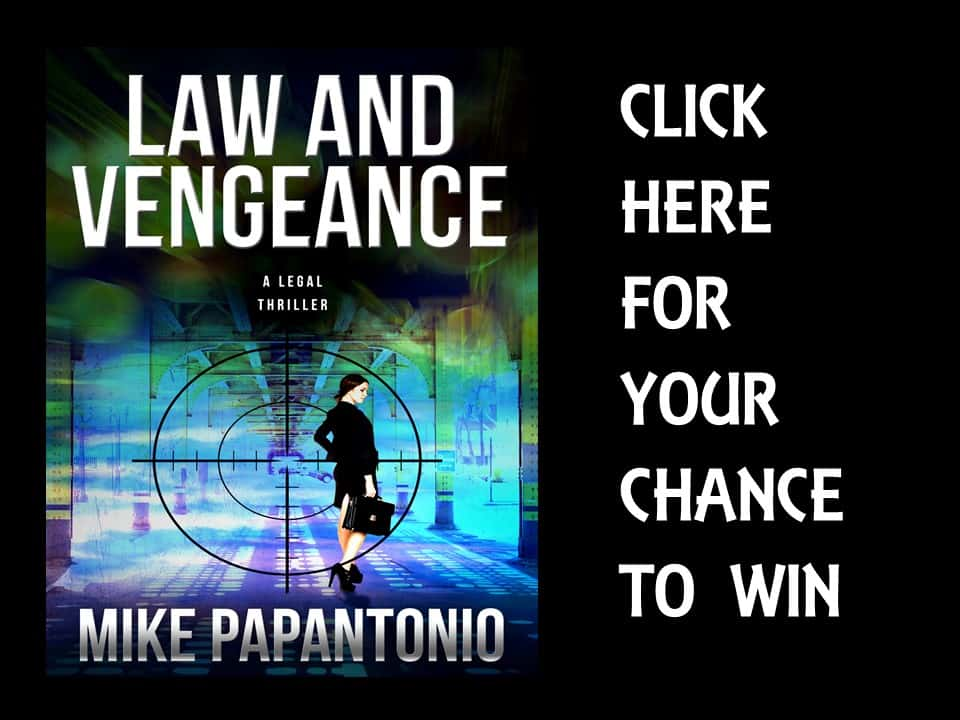 When Gina Romano learns America's largest weapon manufacturer has her in its crosshairs, she realizes this time the pursuit of justice is not enough.
In her own two-pronged attack against her enemies, her strategy is to win both in the courtroom and, when necessary, outside of it.
Based on a real case, New York Times Bestselling Political author, Mike Papantonio delivers the goods in his carefully drawn, well-told adventure.
Author and famed trial lawyer, F Lee Bailey says "Mike Papantonio offers the rare combination of a top-flight lawyer who can write with a high level of skill, and spin a yarn right up there with John Grisham and David Baldacci.
Law and Vengeance by Mike Papantonio. Available wherever books are sold!
COMPLETELY FILL OUT THE FORM FOR YOUR CHANCE TO WIN A COPY OF "LAW AND VENGEANCE". ONE ENTRY PER PERSON. MULTIPLE ENTRIES BY ANY ONE PERSON WILL RESULT IN DISQUALIFICATION OF ALL ENTRIES BY THAT PERSON.