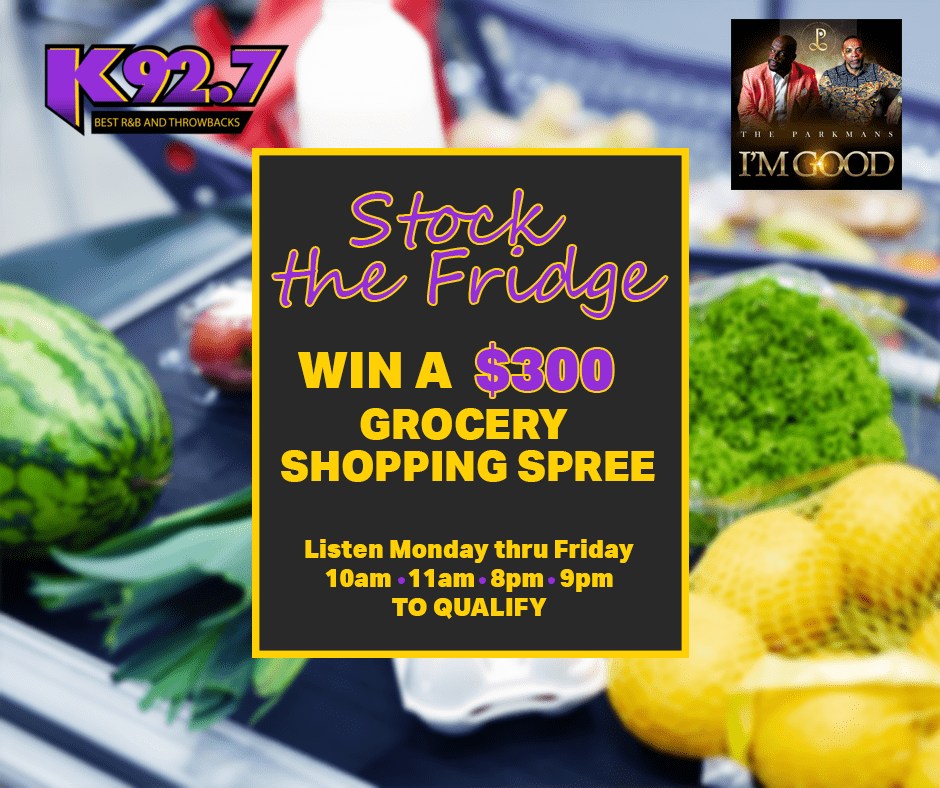 Tune into K92.7 weekdays starting Monday Oct 26 to qualify for the K92.7 Stock the Fridge Shopping Spree.
Listen in the 10am, 11am, 8pm and 9pm hours for the Stock the Fridge Sounder. Be the 7th caller and qualify for the $300 Grocery Spree.
Grand Prize winner will be announced on or about November 16, 2020.
Brought to you by "I'm Good" by the Parkmas